Message
Event Message
In My Camera page, click Massage to enter the event massage page. You can view the alarm messages that were sent to your mobile phone after the Alarm Push Notice was enabled.。 Click on the Mark All as Read button to set all unread message as read.
Notes:
• Pull up the Message page to load historical message.
• Pull down the page to do refresh.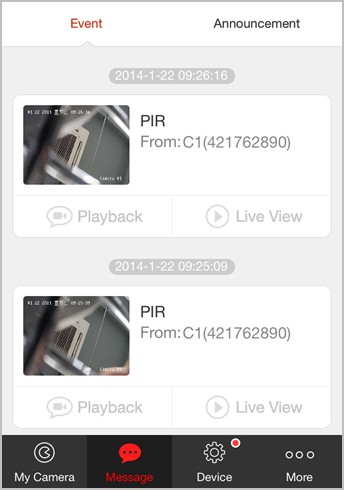 Announcement
You can also view system messages and announcement by clicking the Announcement button on the upper side of this page.